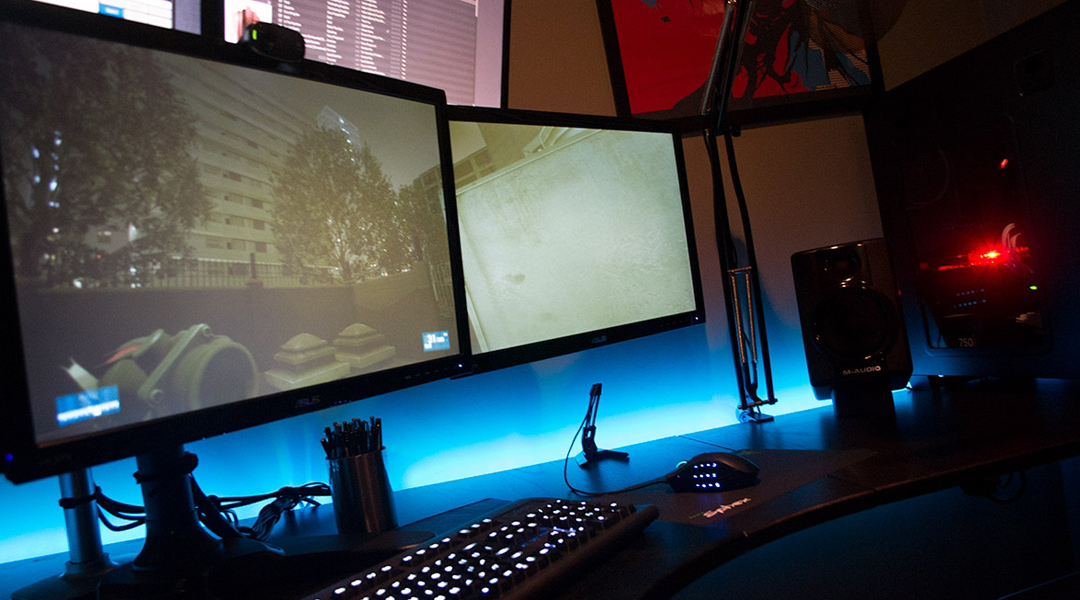 Safely and Efficiently Cleaning LCD's.
As the old CRT (cathode ray tube) monitors continue to rapidly exit the scene of everyday life, they are replaced by the sharp, high resolution LCD (liquid crystal display) monitors. Like all screens, LCD's collect significant amounts of dust and smudges. The question that many encounter is, "How can I clean my LCD safely?". It is important to clean an LCD monitor correctly to get the best experience from it.
The first step is to examine what not to use to clean an LCD. First, standard cleaning products that contain chemicals like ammonia or alcohol should be avoided. A common product people have used is Windex. These kinds of chemicals can damage an LCD by causing the coating on the LCD to degrade or come completely off. Regular tap water is also not advisable due to the chemicals and minerals it contains. It is also important to avoid spraying any product directly onto an LCD. LCD monitors are not water tight, and any liquid could seep in and damage the internal components of the monitor.
A second issue to address is what kind of cloth not to use when wiping the screen. Regular cleaning rags can be abrasive and have small bits of material that can scratch the screen. Any kind of paper products, like paper towel should not be used on an LCD due to their rough constitution. Although they may appear or feel soft, paper products can still damage the LCD's surface.
What is the correct way? As far as cleaning solutions go, many office supply and computer stores sell special solutions specifically designed for LCD's. Another common option is to make your own solution which normally consists of 50% distilled water and 50% vinegar. Distilled water can also be used by itself because it has been purged of minerals and chemicals. The best cloth to use is a microfiber cloth. Microfiber cloths are often sold with LCD monitors or with screen cleaner solutions. Another option is special, anti-static wipes designed particularly for cleaning an LCD, although these are less commonly sold.
Once the necessary items are assembled, the cleaning of the LCD can begin.
First, turn off the LCD monitor. It is also recommended that the monitor be unplugged to reduce risk of electric shock.
Second, it is suggested, though not necessary, to use some canned air to blow any loose dust of the surface of the LCD.
Next, apply the cleaning solution to your microfiber cloth. Only get the cloth damp not soaked. Using a spray bottle to apply it can help accomplish this.
Finally, gently wipe the LCD. To get the best results, wipe horizontally across the screen, while being sure to only press very gently. Allow the LCD to air dry afterward.
Following these guidelines can ensure you get the best visual experience from your LCD monitor. Cleaning your monitor properly and regularly can also improve its life span and overall performance.